450++ Ide Nama Toko Bunga Bagus dan Modern buat Usaha
Nama toko bunga – Apakah kamu berniat membuka sebuah toko bunga? Jika iya, maka kamu telah memilih bisnis yang tepat.
Pasalnya, hingga saat ini, bunga masih menjadi andalan untuk mengungkapkan perasaan, baik itu suka maupun duka. Orang membutuhkan bunga saat pernikahan, ulang tahun, valentine, kematian, jadian, lamaran, kelulusan, kenaikan pangkat dst.
Jadi, meskipun bukan kebutuhan primer, permintaan akan bunga akan tetap ada.
Baca juga: Inspirasi gambar buket bunga simpel sampai rumit terbaik 2021
Nah, satu dari beberapa hal penting yang harus dipersiapkan ketika akan membuka toko bunga adalah membuat nama. Tidak peduli toko kamu offline maupun online, nama toko kamu harus unik, menarik dan mudah diingat.
Baca juga: Rekomendasi ide nama Distro paling keren buat usaha 2021
Masalahnya, membuat nama toko bunga yang bagus dan unik seperti itu, bukanlah perkara yang mudah. Kamu butuh waktu, energi dan juga referensi.
Untuk itulah, artikel ini dibuat.
Berisi daftar ide nama bunga yang bagus dari berbagai sumber terpercaya yang akan sangat membantumu. Mari mulai jelajah satu persatu di bawah ini.
Nama Toko Bunga yang Bagus
Melakukan brainstroming bisa menjadi tugas yang sulit, tetapi sekali lagi, ini akan menjadi bisnis kamu sendiri. Jadi mari totalitas memikirkannya!
Buat nama yang bagus didengar dan dilihat. Jadikan nama toko bunga kamu mekar dengan Ide-Ide ini.
| | |
| --- | --- |
| Sweet Stems | Sunshine Florist |
| Roses are Red | The Watering Can |
| The Tilted Tulip | Fabulous Flowers |
| Smell the Roses | Over the Moon Florist |
| Buncha Flowers | Happy Stems Florist |
| Crazy Daisy's Flowers | Bonzai Florist |
| The Secret Garden | Infinity Flowers |
| She Loves Me Flowers | Busy Bee Florist |
| The Flower Bee | Hummingbird Creations |
| Lynda's Flower Shop | Birds N Bees Flower Shop |
| Your Neighborhood Florist | Rochester Flowers |
| Gold Crown Flowers | Flower McBlooms |
| Unique Flower Arrangements | Bloomerangs Flowers |
| The Flower Girl | Laura's Floral Designs |
| The Flower Pot | Happy Petals |
| Beautiful Blossoms | The Green Room |
| Poppy Petals Florist | Toadstool Flower Shop |
| The Grow Room | The Flower Patch |
| Greenhouse Flower Shop | Mother Earth Florist |
| May Flowers | Pink Petals Floral Design |
| All in Bloom | Pansy Petals Florist |
| The Bloom Room | Rainbow Bouquet |
| The Flower Cart | The English Garden |
| Stems Florist | Wallflowers Floral Services |
| Blossoms Flower Shop | The Garden Trough |
Sumber: Toughnickel
Nama Nama Toko Bunga Keren 2021
Selanjutnya adalah inspirasi nama nama toko bunga paling keren untuk usahamu. List ini dipersembahkan oleh namesfrog.com.
Baca juga: Koleksi 250 gambar bingkai bunga untuk undangan, logo dan kartu nama.
Ini list kerennya.
Petals Morning Flowery
Magic Burst
Art of Bloom
Triton Flowers
Glow Flowers Shop
Springtime Flowers
Fancy Force
SplashBox Flowers
WaterMart
Blooming City
Blossoms in Bliss Flower Shop
Prince's Flower Shop
Scent Flower Shop
Best Solution Flowers
Flower Patch American Fork
Fresh As Can Be Flowers
Glowing Flowers
Table & Tulip
Timeless Flowers
Beautiful Blossoms
Petal Pushing
Flowers On Main
Superior Florist
Biz In Bloom
Go With The Flowers
Red Roses florist
Flower Delivery
Articulture Designs
Climbing flowers Services
WaterFest Flowers
FancyString Flowers
Tall Growth Room
Elyyin's Fresh Flower
nature Squeeze
Back Bay Florist
Great Growth Flowers
Xpressions Florist
Bouquet Bounty
WaterDepot
Blooming Business
The Bouquet of Love
GreenFeel
American Floral Company
Wolff's Floral Designs
Flowers & Nature
Heaven's Scent Flowers
The Little Flower Shop
Fuchsia Feels Flowery
Tips from Kate
Olympia Flower Store
Floral Expressions
Hillside Flower Co.
FleurArt Chimera
Floral Insight
WaterNation
Chillberry Flowers
Freedom Flowers
Heights Floral Shop
Papilio Raro Flowers
Wings Flower Exchange
Rose vibe
My Obsession
Petals Blossoms Florals
Green Fresh Florals + Plants
Always & Forever Florist
Perfect Touch Flowers
Something Special
Enfree Food
Awesome Blossom Florist
Petals Yard
Exotic Flowers
Flowers & Fruits Roma
Thorny Roses
Mountain Garnis
Boutique Flowers
Florist Shop
WaterSips Flowers
Great feel
Petal Pros
Arctic Drops
Magical Flowers
Exquisite Flowers
Flower Power
Floral Craftsman
L'Arte del Fiore
Flowery Patch
Ide Nama Nama Toko Bunga Mewah
Tips from Marcus
Stem to Stem
GoodThirst Flowers
Pop's Petals
LiquPour
Tips from Sandra
En Vogue Flowers
Pleasant Surprises
Flower For All
Ace Flowers
Gatewood's Flower Shop
Fragrant Flowers
Flowery Bee
Passionate Flowers
Aloe & Ann
Business Is Blooming
Sweet Pea Florists
SpringStop
Blooming Mad
Loose Leaf
Powered By Flowers
D Fab Flowers
Petal By Petal
Fancy Wheel
Flit Flona
Sconavink Florist
Shades Of Roses
orran Florist
Flower Hut
Flowers With Essence
BuzyBe Florist
Stox recipe
FancyMelody
Trio Munchy
Art of Bloom Florist
Ice Crystal
Distinctive Floral Designs
Wessness
Sliverline Flowers
OxyFlow Flowers
Beautiful Blooms
Fashion Flowers
Heather's Flower Shop
Bloom & Bud
On Demand Flowers
Flower Fixers
Orbix Florals
Farm Fresh Flowers
Fancy Flowers and Gifts
Ide Nama Toko Bunga Lucu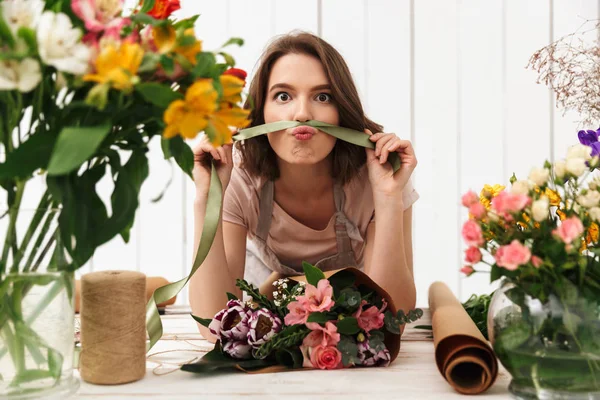 Nama toko bunga juga bisa dibuat lucu sehingga memperlihatkan kesan ramah dan bersahabat. Na, meskipun dibuat lucu, namanya juga jangan jauh jauh dari bisnismu ya. Seperti ini contohnya.
Amozz Box
Dawn Flowers
A Classic Bloom
Mr.GreenShade
Lofty Flowers
The Famous Florist
Per Petal
Darling Buds
Water Treats
Valentine Florist
Well Grown
The Real Flower Company
Creative Floral Designs
Flowers for Dreams
FreshBliss
Bloom Ray
Brighten Up Flowers
WowChill
Black Orchid Floral Design
Beautiful Bouquets
My Little Posy
PureSplash
Wild Daisy's Flowers
Perpetual Stem
Dewey Flowers
A Dreamweaver Florist
Bees N Birds Flowers
Finest City Florist
The Orchid Design Florist
Impeccable Florist
Flower Home
Active Arranging
Preserved Art
Mercedes Flowers
Artemisia Fioristi
Glow Patch
Flowerinas
Antsy Petals Florist
Perfect Presentations
The Flower Bell
Fresh Cut Flowers
FloraGarden
Dream in a Box
Ide Nama Toko Bunga Hias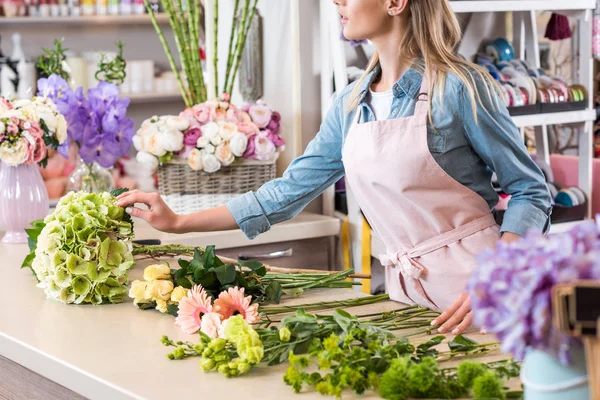 Fine Flowers
Lake View Florist
FilterFresh
Flor Amor
Gemstone Flowers
Breath Of Spring Flowers
ClearSpring
Vital wish
Piante e fiori
Special Deliveries
FrontFancy Flowers
Flowerette Nature'S
Rosette Roundel
Flowers For The Ages
Flower Child
GoodGlaze
Golden Touch Florist
Stems n Twigs Florist
Billow In The Breeze Flowers
Flower Of The Mountain
The Flower Box
The Flower Social
Celebration time
Passion Bouquet Inc
Nellie's Wild Flowers
Scents Of Occasion
Elegance of Flowers
Blossoming Flowers
Chaba Florists
The Flower House
Ann's Flower Shop
American Beauty Florists
MacBlooms Flower
Flowers By Grace
City Scents Floral
A Flower Junction
Nature Rays Florals
The Flower Fairy
Lone Star Bloom
Lily Shades
Floral Gallery
DaBonsai Florist
Ice Quell Flowers
Nature Glow Flowers
Blossom Beautiful
The Floral Craft
Ever Wood
Monday Blooms
Scent & Violet
Luxury Florist Rome
Sunset Floral
Inspirasi Nama Toko Bunga di Jepang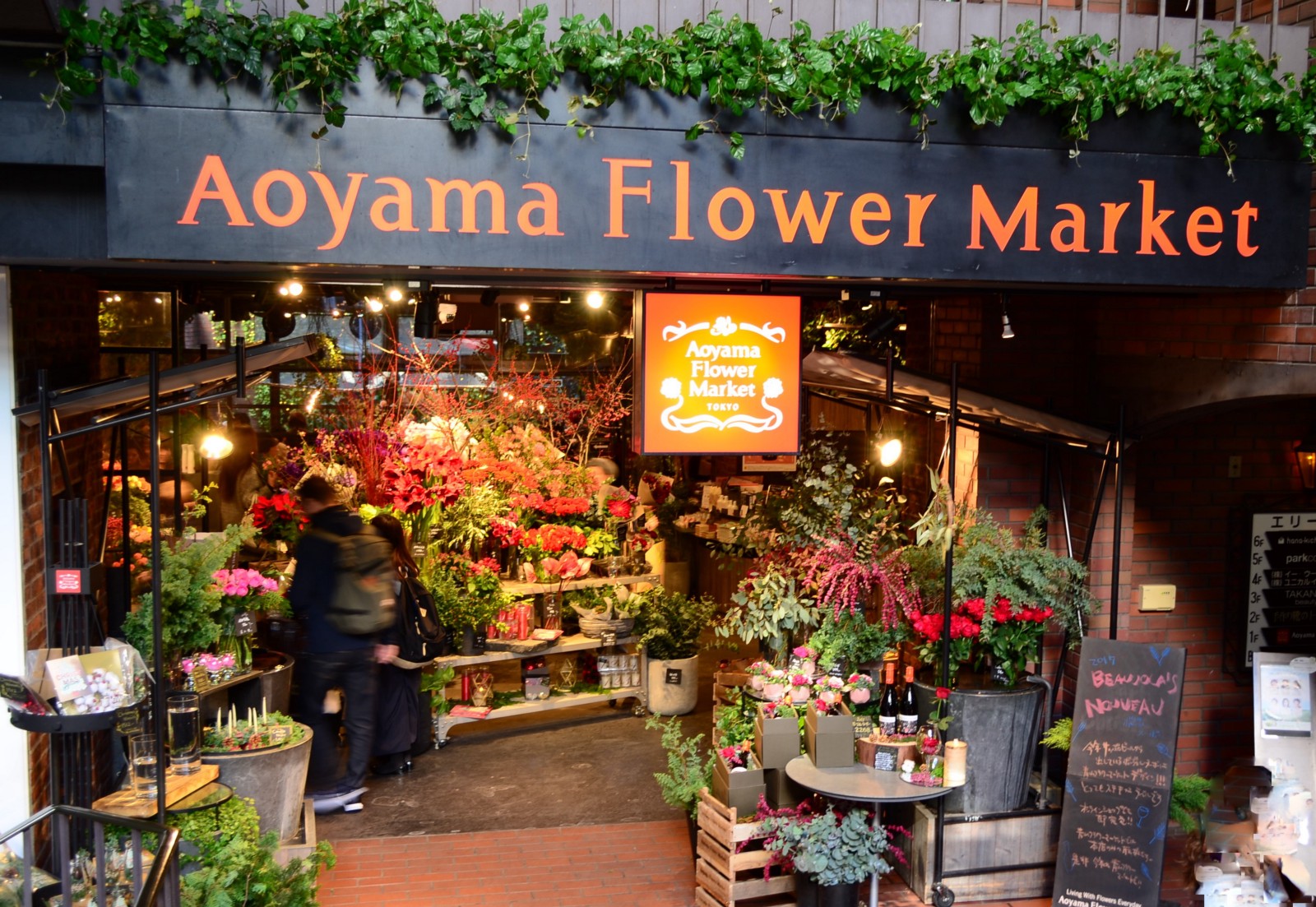 Selain dari nama nama berbahasa Inggris kamu juga bisa mengambil inspirasi dari nama nama toko bunga di Jepang.
Berikut ini beberapa nama toko bunga di Jepang yang terkenal:
The Little Shop of Flowers 本店
Shin-Tokyo flower shop
CIAOFLORA
Aoyama Flower Market Minami-Aoyama Main Shop
Gigi- Verde Kobe
NIPPON FLORIST
KURAMAE flower shop & laboratory
Shiki Flower Shop
Flower shop LEAF
Edenworks bedroom
Rifure Flower Shop
Mizuki Flower Shop
Hanazakari
MODERN JAPANESE FLOWER 咲楽
Emika Flower Shop
Inspirasi Nama Toko Bunga di Korea
Kamu juga bisa membuat nama toko bunga dengan berbekal inspirasi nama dari florist korea. Nama toko mereka juga cantik cantik.
Flowers To Korea
Flower Gift Korea
Nicolai Bergmann Flowers & Design
Flower Shop Kyuk Mui Gong Boo
Flowerberry
Green & Flower
Gather and Assemble
J. Two Flower & Design
Fleur Dasol
Tiara Flowers
Flower by uji
Salon de Hwa Flower Studio
Soho&Noho
Nama Toko Bunga Islami Berkah
Terakhir, untuk keberkahan usaha, kamu bisa memilih nama toko bunga islami yang berkah karena mengandung doa.
Ada banyak pilihan nama islami yang bisa kamu pilih dan tinggal dipadupadan. Seperti nama nama di bawah ini.
Afsheen: bintang yang cantik di langit
Alishaba: cantik
Basimah: senyum cantik
Casilda: cantik dan pemberani
Esha: bunga surga yang cantik
Faiha: cantik, beraroma surgawi
Radya: menawan
Sanari: manis dan cantik
Shezan: cantik
Wasimah: yang rupawan
Zayba: cantik
Alina: sutra dari surga
Amna: damai dan perdamaian
Anum: hadiah dari Tuhan
Camilla: termasyhur, dari surga
Eshal: nama bunga di surga
Faiha: beraroma surgawi
Firdaus: surga yang tertinggi
Hifza: malaikat pelindung dari surga
Jana: nama buah di surga
Jihan: tempat surgawi yang indah
Malaika: bidadari dari surga
Raida: angin semilir dari surga
Soraya: indah dan cantik bagai bidadari surgawi
Suhaa: bintang kecil yang bekerlip dari surga
Warda: penjaga atau penghuni surga
Zahira: bunga yang mekar dari surga
Demikian list panjang inspirasi nama nama toko bunga yang bagus dan modern untuk usaha. Terimakasih sudah membaca sampai akhir. Semoga kamu mendapat nama terbaik ya.
Sumber:
toughnickel.com
namefrog.com
99.co